body of about page
I think work is fun!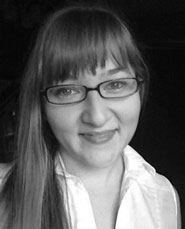 I'm a web designer and developer with a love of code - I enjoy crafting beautiful solutions. My background in office and project management gives me expertise in organization and time management. This means I can help you create an excellent website with minimal frustration - I understand the importance of clear communication and meeting deadlines. Whether you need someone to design and code or to turn mockups into websites, reach out to me. Let's delight your customers together!
I was born and raised in Green Bay, WI, but now live in Columbia, SC. Some of my favorite things have always been writing, drawing, math, and puzzles. It's a joy to be able to combine all of these in one career!
Skills
UX/UI Design
Wireframing
Content Creation & Curation
Responsive Web Design
Wordpress CMS
Photoshop
Illustrator
Version Control (git)
Languages
HTML5
CSS3
SASS
jQuery
JavaScript
PHP
Python